Shopping Basket
Your Basket is Empty
There was an error with PayPal
Click here to try again
Thank you for your business!
You should receive an order confirmation from Paypal shortly.
Exit Shopping Basket
"Where Masonry Is ARTWORK"
Paver Patio & Driveways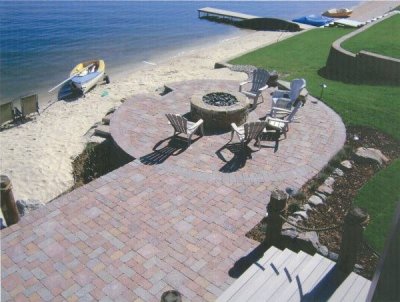 Denver brick paver walk ways and patios are becoming more and more popular each year. Our customers like the appearance, texture and charm of the many styles and colors offered in brick. As with almost everything, brick pavers do require some maintenance to stay looking nice. Each year we suggest our customers sand the joints in their brick. Sanding the joints will help prevent erosion between bricks. Erosion between brick joints exposes the compacted base material and can lead to settling. Without sufficient joint sand, brick pavers can and will settle over time. The expansion of ice and snow as it freezes during a Colorado winter is enough to cause movement in brick pavers. Remember, moisture and water can be detrimental to a brick paver walk or patio. If you keep the joints sufficiently sanded you can help prevent brick movement and settling.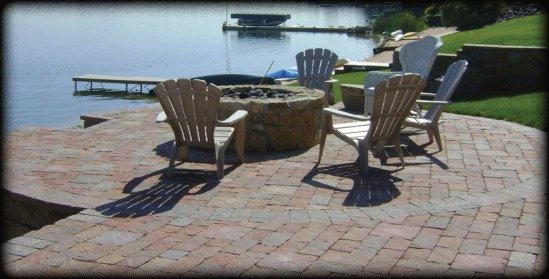 Another  type of sand that is very popular and durable is called polysand or polymeric sand. Polysand has a bonding agent (polymer) in it that helps keep it in place and is resistance to moisture & bugs.
               Denver Fireplace - Fire pits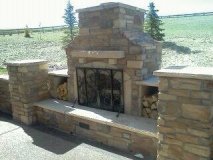 **In Colorado we enjoy a wide variety of natural stone to work with. From red, brown and orange flagstone to all of the subtle shades in limestone and sandstone your artistic palette is endless.
Of course with river rock, coral and moss rock the inherent qualities of these stones help shape the final character of your home.
With Villa Masonry LLC we will work with you, your architect and builder to create a unique and pleasing statement.
**Outdoor Fireplaces are our signature projects. Hearths, mantles and all of the corner stones are selected with care. With Villa Masonry your home will truly be unique and a one of a kind creation.
**When you work with Villa Masonry LLC, you can be assured that your project will be completed in a timely, affordable manner without the sacrifice of creativity or craftsmanship. Call us today, we will be happy to help you realize the potential of your property.
                 ***Colorado Masonry Contractor***
    Our masonry projects we build today in Colorado is built with the highest degree of skill, whether it is a chimney and fireplace, stone or block wall, brick veneer, or a masonry repair. With over 16 years of experience working with homeowners, builders and architects throughout Colorado, every project is approached with patience and pride to achieve the customer's highest expectation.
    Throughout human civilization, architects and builders have chosen masonry for its beauty, versatility, and durability. Artistic and durable, masonry structures can withstand the wear and tear of centuries.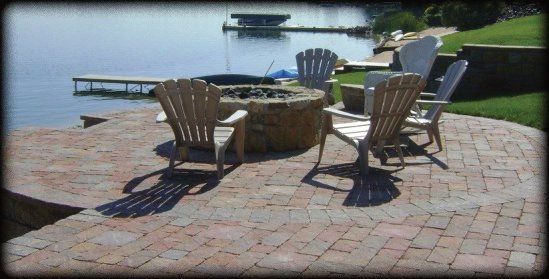 The craft of stone masonry has existed since the dawn of civilization - creating building structures, and sculptured natural stone from the earth. Natural stone has been used to construct many of the long-lasting, ancient monuments, cathedrals, and ancient cities in a wide variety of cultures. Famous works of stone masonry include the Taj Mahal, Easter Island Statues, Cusco's Incan wall,  the Egyptian pyramids, Stonehenge and Chartres Cathedral just to name a few.
/