Shopping Basket
Your Basket is Empty
There was an error with PayPal
Click here to try again
Thank you for your business!
You should receive an order confirmation from Paypal shortly.
Exit Shopping Basket
"Where Masonry Is ARTWORK"
           Flagstone Patio's & Walkways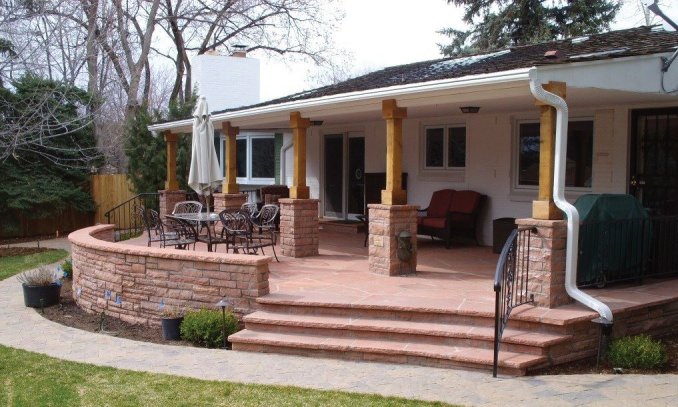 In Denver there is two basic forms of setting a flagstone patio. The most cost effective way for your Denver patio or walkway is by setting the stones on compacted roadbase with a polymeric sand compound in between joints.
  This procedure is knwon as a dry lay patio (Mortar less) but if you are looking for something that will last Colorado weather I would consider setting your Denver patio on a 4" concrete base reinforced with 1/2" rebar. This procedure is known as a wet lay patio because of the consistency the mortar is when it is set of the concrete base.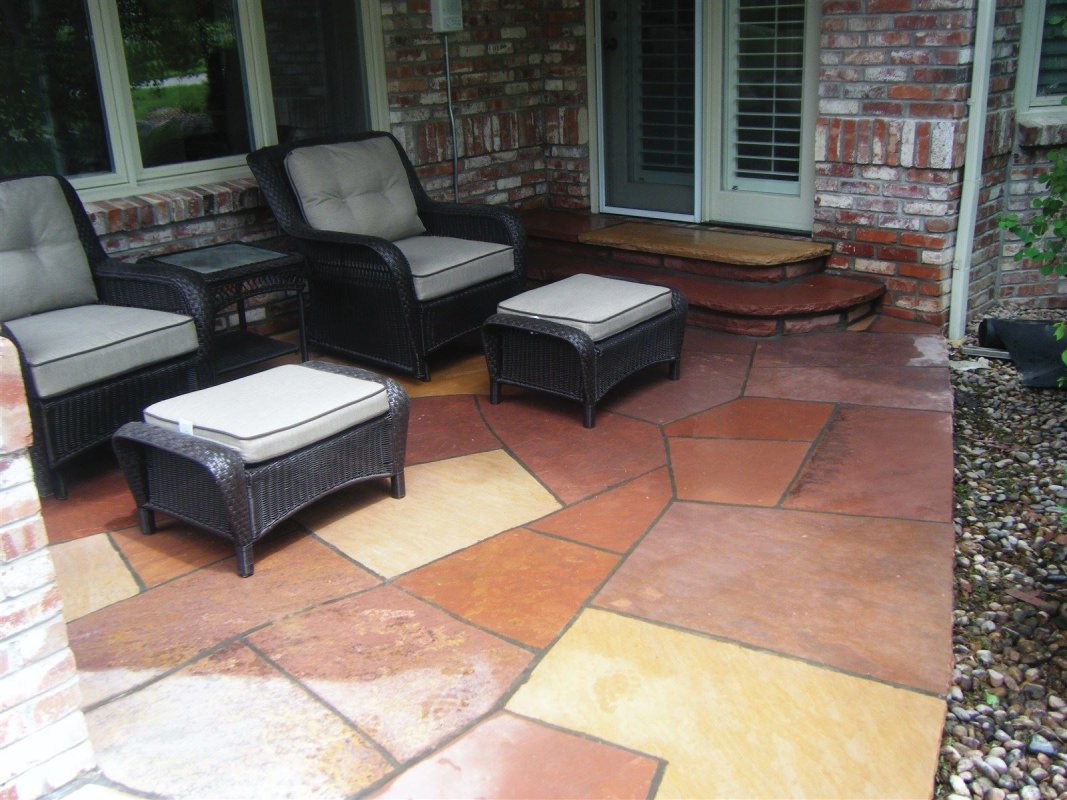 A Denver flagstone patio or walkway once finished will show off the unique irregular shapes and sizes of the flagstone. Flagstone has a flat surface making it the ideal product to use for walkways and patios. Having irregular size and shaped flagstone to work with proves suitable in free-form and geometric designs.
Call Rafael @ 303-324-6533
Commercial Construction in Denver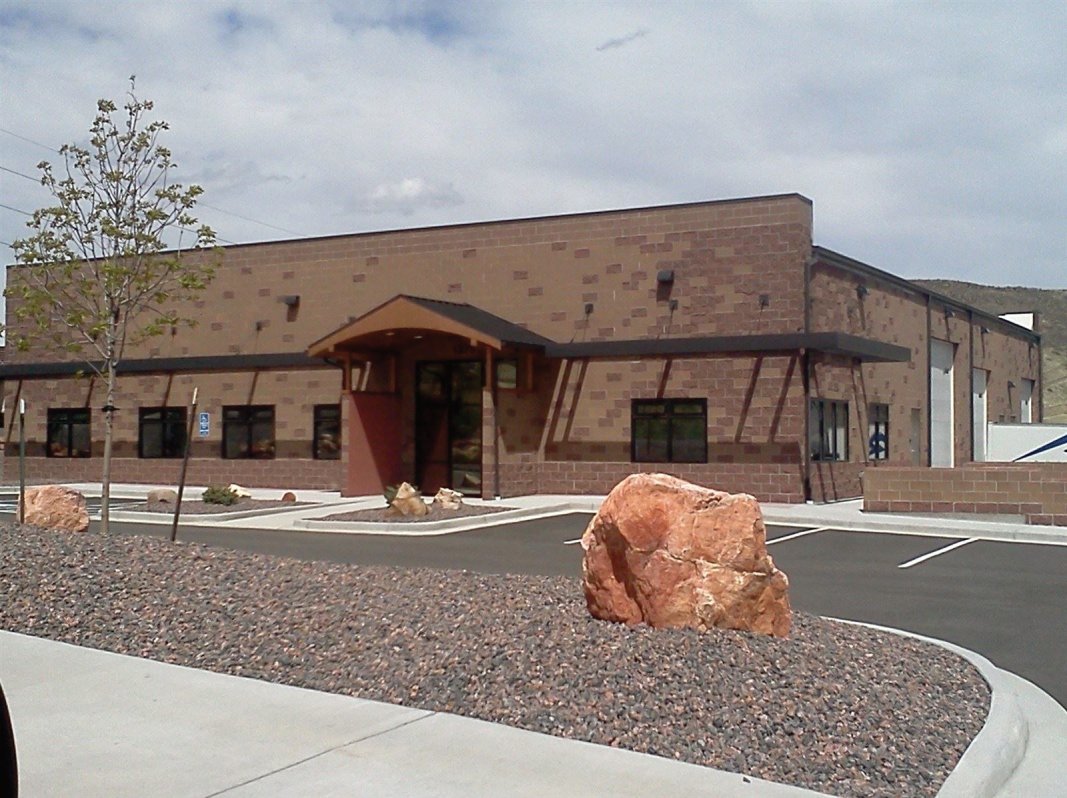 Commercial masonry is an extensive field of creative work that varies from laying a simple stone wall to the complexity of constructing a high-rise building. The various forms of Commercial masonry include bricklaying, CMU blocks, stone and concrete work. Within this already diverse field there are areas of specialization that include new construction / renovations, repairs and historical restoration..
  While it would definitely be possible and even enjoyable for you to do some projects yourself, such as creating planters or laying stone walkways through the garden, it's really a good idea to hire Villa masonry to handle any project that requires difficulties beyond that of a novice. Plus you need to remember that most masonry projects are labor intensive and can require some heavy lifting, so if you're not physically up to the task, it would be best to call Villa Masonry LLC.  
Call Rafael @ 303-324-6533
               Flagstone Patios In Denver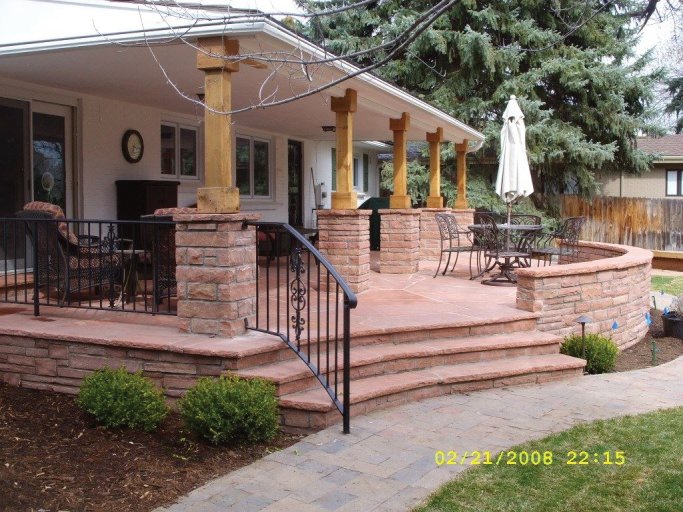 For a stone to be called flagstone, it should have a porous finish to make it suitable for foot walk traction. It usually comes in a variety of shapes and cuts so that it offers a more authentic "outdoorsy" experience than regular paving stones. Large slabs are used for paths, while the smaller pieces are sold as "steppers". Sometimes flagstone may come squares if it is to be used for a patio.
    This all raises the question: is flagstone the right choice for your outdoor living experience? The charm of flagstone is that it goes with practically exterior architecture and landscaping. One drawback is that flagstone markets tend to be regional, which means that if you want your project to be reasonably priced, you have choices with whatever comes within 500 miles radius. The choices available might not be your preferred colors.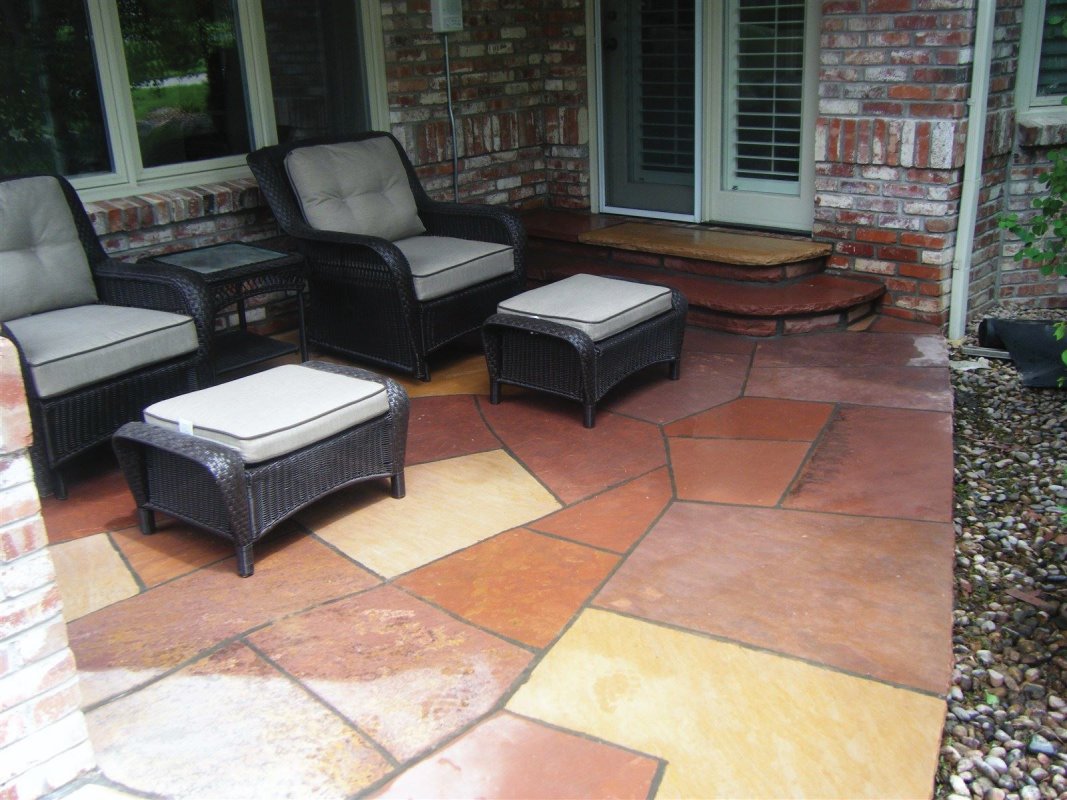 If you should choose flagstone for your next project, you must examine the quality of the stone. The surface of the stone should be flat, to hinder water and ice from making it crack. Also, you should shoot for a stone that is around 2 inches thick, or more if you can find it.
    One final consideration. proper installation of flagstone is essential to the longevity of its use. A certain amount of unevenness in the stones is considered a feature in hardscaping, but if they are too uneven they can break.
Paver Patio & Driveways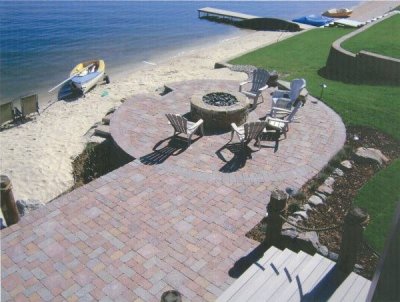 Denver brick paver walk ways and patios are becoming more and more popular each year. Our customers like the appearance, texture and charm of the many styles and colors offered in brick. As with almost everything, brick pavers do require some maintenance to stay looking nice. Each year we suggest our customers sand the joints in their brick. Sanding the joints will help prevent erosion between bricks. Erosion between brick joints exposes the compacted base material and can lead to settling. Without sufficient joint sand, brick pavers can and will settle over time. The expansion of ice and snow as it freezes during a Colorado winter is enough to cause movement in brick pavers. Remember, moisture and water can be detrimental to a brick paver walk or patio. If you keep the joints sufficiently sanded you can help prevent brick movement and settling.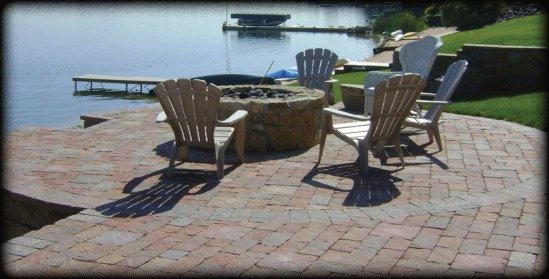 Another  type of sand that is very popular and durable is called polysand or polymeric sand. Polysand has a bonding agent (polymer) in it that helps keep it in place and is resistance to moisture & bugs.
               Denver Fireplace - Fire pits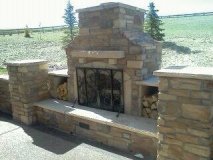 **In Colorado we enjoy a wide variety of natural stone to work with. From red, brown and orange flagstone to all of the subtle shades in limestone and sandstone your artistic palette is endless.
Of course with river rock, coral and moss rock the inherent qualities of these stones help shape the final character of your home.
With Villa Masonry LLC we will work with you, your architect and builder to create a unique and pleasing statement.
**Outdoor Fireplaces are our signature projects. Hearths, mantles and all of the corner stones are selected with care. With Villa Masonry your home will truly be unique and a one of a kind creation.
**When you work with Villa Masonry LLC, you can be assured that your project will be completed in a timely, affordable manner without the sacrifice of creativity or craftsmanship. Call us today, we will be happy to help you realize the potential of your property.
                 ***Colorado Masonry Contractor***
    Our masonry projects we build today in Colorado is built with the highest degree of skill, whether it is a chimney and fireplace, stone or block wall, brick veneer, or a masonry repair. With over 16 years of experience working with homeowners, builders and architects throughout Colorado, every project is approached with patience and pride to achieve the customer's highest expectation.
    Throughout human civilization, architects and builders have chosen masonry for its beauty, versatility, and durability. Artistic and durable, masonry structures can withstand the wear and tear of centuries.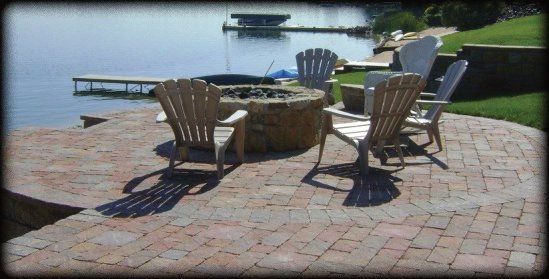 The craft of stone masonry has existed since the dawn of civilization - creating building structures, and sculptured natural stone from the earth. Natural stone has been used to construct many of the long-lasting, ancient monuments, cathedrals, and ancient cities in a wide variety of cultures. Famous works of stone masonry include the Taj Mahal, Easter Island Statues, Cusco's Incan wall,  the Egyptian pyramids, Stonehenge and Chartres Cathedral just to name a few.
***Flagstone In Denver***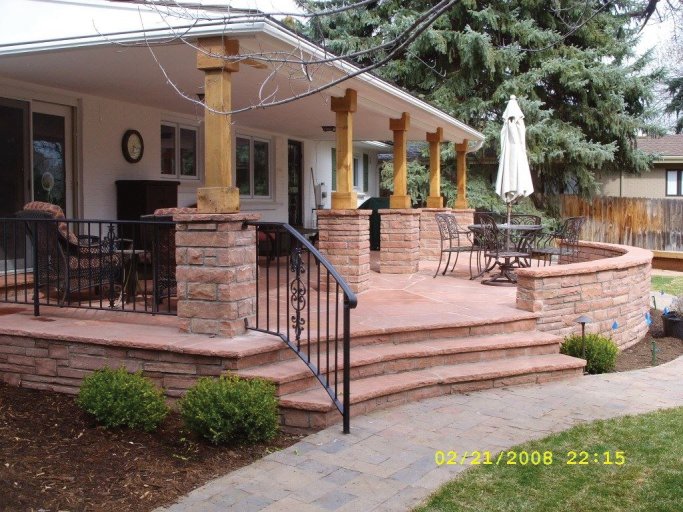 With today's busy lifestyles, every moment spent at home has to be quality time. That's why your family deserves the comfort of a custom design flagstone or paver patio and walkways. Flagstone or pavers are a very attractive alternative to the everyday wood deck or concrete patio.
  Villa Masonry LLC  creates exciting interior and exterior living spaces with low maintenance, amazing durability and a very high "WOW" factor!   Stone patios are more cost-effective than most wood decks and are as well suited to interior applications as they are to exterior installations.
We offer the Best Quality in Masonry Construction !

Call Rafael Villa @ 303-324-6533  for a free estimate
/